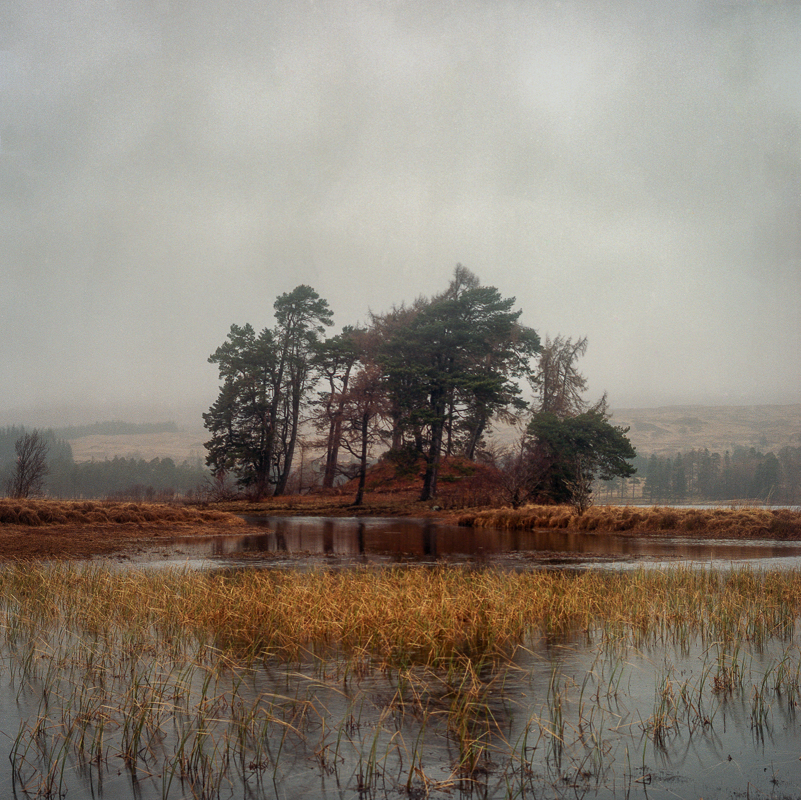 Slightly away from the famous shot of the two Scots Pine trees by Loch Tulla, there is this fine copse on an island in the Loch.  The area around Loch Tulla is one of the few remaining patches of Caledonian Pine forest remaining in Scotland.  Steps are being taken to ensure its longevity and to try and promote its come back through new planting and fencing to stop the deer who eat the tender new growth.
This shot nearly didn't happen, as I made the mistake of stepping out on to the muddy banks of the Loch and promptly sank to my waist.  Some wriggling later and the constant fear of the embarrassment of someone seeing me later, I managed to extract myself and take this shot.
You can see more landscape photography from Scotland in this gallery.
Please feel free to comment below, share, or show some social media love using the icons over on the left (thanks)